Finch Paper Welcomes Rick Oelkers As Business Development Manager
Tuesday, January 28, 2014
Press release from the issuing company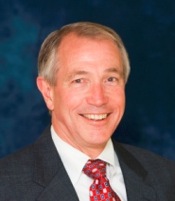 GLENS FALLS, NY – Finch Paper, producer of uncoated papers including flagship Finch Opaque and Finch Fine®, today announced the addition of Richard Oelkers as Business Development Manager.
Mr. Oelkers comes to Finch Paper from Lincoln Paper & Tissue, where he served as Regional Sales Manager. Mr. Oelkers has also held senior sales positions with International Paper and Boise Inc.
Joining Finch Paper's National Account team, Rick Oelkers will be responsible for new business development among publishers, converters and print resellers.
Rick said that Finch has been a formidable competitor, and he is happy to be joining a growing uncoated freesheet organization. "Finch is highly regarded for its product value and quality. I've always known Finch Opaque to be the 'Cadillac' of opaque papers, and that remains true," he said.
"Rick brings a wealth of market insight to the Finch team. He will be instrumental in building partnerships within new segments that utilize a broad portfolio of Finch products," said Clive Gillanders, Director - National Accounts.
To post a comment Log In or Become a Member, doing so is simple and free