Copy Craft Printers' President, Danny Stockton, Retires
Thursday, September 26, 2013
Press release from the issuing company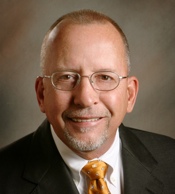 Lubbock, TX - Copy Craft Printers' President, Danny Stockton, has announced his retirement after 23 years of dedication and leadership. He will continue to serve on the company's Board of Directors to assist the transition of leadership and the future growth of the company. Current CFO, Marc Hayes, will assume the responsibilities currently being carried out by Stockton.
"Danny is a trailblazer within the print industry, from being one of the first online print retailers in the 1990's to investing in some of the most sophisticated equipment currently available," said Hayes.
"The company is in the best position it has ever been and is poised for substantial growth. The success of Copy Craft would not have been possible with out the hard work of all the great employees over the years," said Stockton.
Copy Craft is a national commercial printing company headquartered in Lubbock, Texas that provides solutions in offset, digital, and large format printing.
To post a comment Log In or Become a Member, doing so is simple and free