DGM/Insight Die Co-Ordinator Selected as a 2013 InterTech Technology Award Candidate
Tuesday, August 27, 2013
Press release from the issuing company
Red Bank, NJ - Diversified Graphic Machinery was recently selected as a 2013 InterTech Technology Award candidate for the DGM/Insight Graphic Systems Die Co-Ordinator die registration system. The Die Co-Ordinator, exclusively distributed by Diversified Graphic Machinery is a prepress die registration system designed for hot foil stamping and embossing that reduces overall press setup time by up to 50%.
"We are extremely pleased and honored to have have been considered by the Printing Industries of America for the prestigious InterTech Technology Award," said Michael DeBard, President, Diversified Graphic Machinery. "The Die Co-Ordinator has enjoyed tremendous acceptance amongst packaging printers worldwide and is the most flexible and cost-effective die lock-up system on the market today."
Die Co-Ordinator from DGM works with all flatbed platen foil stamping and embossing presses that have removable honeycombs and requires no modification to presses, honeycombs, dies or hooks. It digitally locks up your Foil Stamping and/or Embossing dies from your digital print file onto your Honeycomb. The user friendly Die-Coordinator has the ability to lock up various press sizes from small presses up to 60″ presses. It is the proven system for the cosmetic packaging, greeting card, book component, label, tobacco, and premium wine & spirits industries.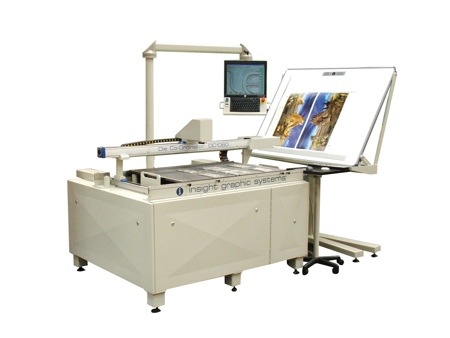 To post a comment Log In or Become a Member, doing so is simple and free