Pazazz appoints André Gagnier as Sales and Operations Specialist
Monday, June 17, 2013
Press release from the issuing company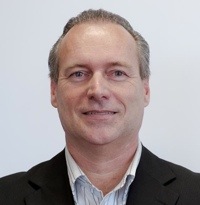 Montreal - Warren Werbitt, Pazzaz Founder and Fisherman, is proud to announce the appointment of André Gagnier as Sales & Operations Specialist.
Effective immediately, Mr. Gagnier will be responsible for his sales as well as overseeing the sales team. His other responsibilities will include assisting in strategic operations.
Mr. Gagnier has 34 years of experience in printing. Seeking to broaden his horizons, he says he is looking forward to this new challenge. "I'm at a point in my career where I want to enjoy a wider experience", he explains. "What I used to do for a couple of clients as an Account Manager I can now do for all clients of Pazazz."
André Gagnier started his career at the bottom as an Estimator, working his way up through multiple positions held at various printing companies, before occupying the Director of Sales position at one of Canada's largest printing companies.
"Pazazz is at a pivotal point in its growth as the industry goes through change, and I want to take part in this success", he says. "What excites me most is working with multiple platforms and services that no other company has to offer under one roof." As for Warren, he is extremely excited to have André on board with his experience and knowledge to help Pazazz in its mission to offer its one of a kind solutions and services.
To post a comment Log In or Become a Member, doing so is simple and free