North Print & Pack spends 3 minutes with Kevin Vyse, Managing Director, IoPP UK
Friday, April 19, 2013
Press release from the issuing company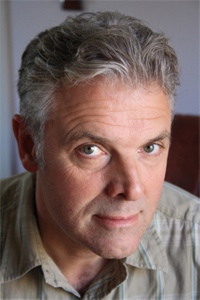 Design accountability in the packaging market seems to be a hot topic at the moment. Can you explain what this is about?
Design accountability has emerged as clients demand clearer KPIs and an outline of the exact deliverables they'd expect to see from their design agencies.
Often design briefs are too vague, sometimes not even including details of what's expected for the agreed fee or guidelines on the deliverables required to determine success. This is not productive for either the agency or its clients and, in a time of recession, it's not surprising that accountability has been prioritised.
Purchasing groups are now looking for design agencies to put far more detail into their proposals, with every brief expected to include the agreed deliverables before starting work to help manage expectations.
What are the latest innovations in packaging that the industry should know about?
With food security now under the microscope because of the horsemeat and fish substitute issues, food traceability and security will become the next red-hot topic. For example, packaging that helps authenticate supply sources through smart chips in consumer's phones will soon be on trial.
Another area of interest will be 'use up cues'. Food waste is a huge expense for both retailers and brands, so intelligent packaging that provides a warning only when food becomes dangerous to consume will see trial in greater numbers.
Finally, over the next five years we will see the first trials of 'printed packaging' made to order, as production teams look to maximise savings in stock and waste.
How do you think the packaging industry is changing?
Slowly! In the recession it seems that retailers are still dictating the demand. The packaging industry seems to be cautious of step change innovation, primarily due to the complexities of securing funding in the current economic landscape. The threat of innovations being copied before good profits can be realised also looms.
Brands still have the opportunity to lead on this but, once again, in a recessionary climate purchasing departments are reluctant to release the funding required to make innovation happen on a scale that will change things.
SMEs, with their greater flexibility and specialised focus, should look to pick the ball up and run with it here, with work on more sustainable packaging options and designs to reduce waste a priority.
More information about the exhibition is available from the North Print & Pack 2013 website at www.printandpack.co.uk
To post a comment Log In or Become a Member, doing so is simple and free