Reid named Director of Global Strategy - Digital at INX
Thursday, April 04, 2013
Press release from the issuing company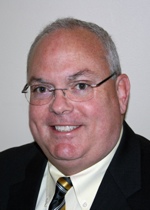 Schaumburg, IL – Craig Reid has joined the leadership team at INX International Ink Co. as Director of Global Strategy – Digital. A graphics industry veteran with a long list of marketing and business development accomplishments, he will add focus to the sustainable growth strategy for the digital division of current and emerging inkjet ink, color and integration technologies. He reports to Rick Clendenning, INX International's President and CEO.
With a background of 30+ years in digital imaging, Mr. Reid brings to INX significant hands-on experience in developing and launching successful, innovative imaging solutions. He worked for 25 years at DuPont in positions as Director of Marketing and Global Business Manager for DuPont's Digital Printing Business Unit, as well as serving as Product Portfolio Manager and in various field technical and sales roles.
"Having done business with INX International for a number of years, I am excited to be involved with a company that has such significant capabilities in digital technologies," said Reid.
"Backed by the core chemistry science of parent company Sakata INX, the future of inkjet ink and integration technologies at INX is very strong. Triangle® and Prodigy™ are solid brands that have established reputations with their customers. I'm looking forward to helping in the collaboration with systems integrators to develop technologies for new digital imaging applications."
Mr. Reid graduated from Central Methodist University in Missouri with a B.A. degree in Communications. He can be reached via email at: craig.reid@inxintl.com.
To post a comment Log In or Become a Member, doing so is simple and free