Alexandria, Va. – Idealliance and Dusobox partnered to host G7 certification and training in Dusobox's state-of-the-art production facility in Orlando, FL, March 17-19, and certified fourteen (14) new G7 Experts.
G7 Expert Trainer Steve Smiley led the three-day training focusing on flexo & packaging print applications, and integration, maintenance, and process control of G7 across all print and proofing applications. Attendees received extensive practical hands-on demonstration on state-of-the-art presses. The training was hosted by Dusobox, a leading print service provider for the global packaging industry & G7 Master Colorspace Qualified Facility for digital, flexo and offset print production. Attendees included leading print providers, OEMs, premedia and production technicians, and print buyers.

"Idealliance is extremely proud to support and certify these fourteen (14) new G7 Experts to serve the global print supply chain. The Dusobox facility in Orlando has earned G7 Master Colorspace Qualification, which is the most stringent and highest level of G7 compliance, so holding the training in their space gave participants valuable first-hand experience on maintaining extremely tight tolerances throughout the whole color space. They were able to learn how, when G7 is implemented across an entire workflow, they can reduce cost and waste, and properly serve their print buyers who demand critical color capability and consistency," said Jordan Gorski, Idealliance Senior Vice President.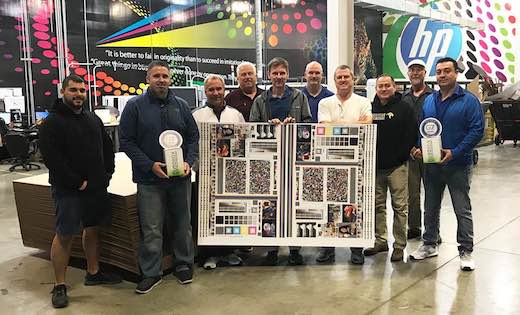 G7® is the industry-leading standard for near-neutral and visual uniformity across all print technology. It aligns the global print supply chain through print alignment specifications and strategies—which reduces production cost and time—and print quality and consistency across the entire supply chain.

Upcoming G7 Training will be conducted LIVE ONLINE, and will be available globally. To sign up for the next online training, July 20-24, click here.

For more information about G7 and G7 training opportunities, visit www.idealliance.org/g7 or contact Jordan Gorski at +1 (703) 837-1096 or jgorski@idealliance.org.