Minneapolis, Minn. – GLS / NEXT Precision Marketing announced the promotion of Michelle Motschke to Vice President of Client Services.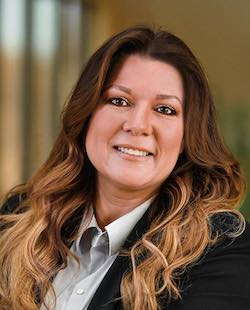 A 25-year veteran in the commercial print and direct mail industry, Michelle is an agile, experienced leader with a keen focus on client relations, and a solid track record for building strong collaborative, client-centric teams. Prior to joining GLS / NEXT in 2017, Michelle was the leader of pre-media and client services at Nahan.
"Michelle is an excellent addition to our executive leadership team," said CEO Gary Garner. "For more than 30 years, GLS has been focused on serving our customers' needs, and we've been innovating and adding new technology each step of the way in order to make that happen. Michelle and her team are an integral part of ensuring we deliver at the highest level, because that's what this business demands and it's what our customers have come to expect from us."
To learn more about GLS / NEXT Precision Marketing, visit www.glsprecisionmarketing.com.