Data Analysis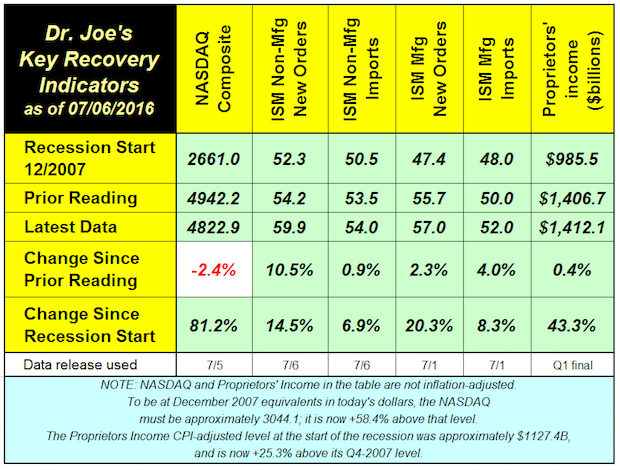 Recovery Indicators Better than Recent Economic News
Published: July 7, 2016
The recovery indicators showed better economic activity in June. This ended the second quarter in a manner that seemed contrary to many recent economic data.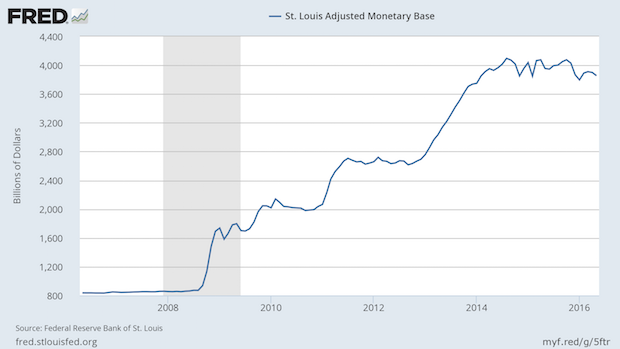 Published: July 7, 2016
This chart shows the Fed's balance sheet in the format known as the St. Louis Adjusted Monetary Base. Prior to the doubling of that balance sheet, it was growing at the annual rate of 6%, which was basically comprised of the long term rates of 1% for population growth, 2% for inflation, and 3% for economic growth.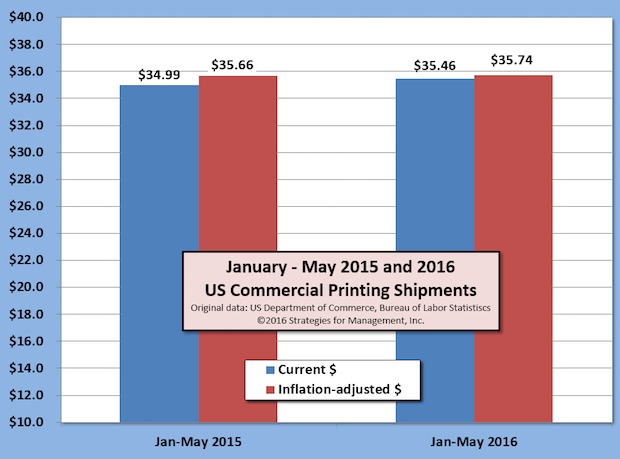 May Printing Shipments Up +1.2% Versus 2015; Trend is Flattening
Published: July 6, 2016
US commercial printing shipments for May16 were $7.37 billion, the highest level in current dollars for the month since 2013. For the first five months of 2016, shipments are up approximately +$476 million in current dollars (+1.4%) and up +$79 billion after inflation (+0.2%)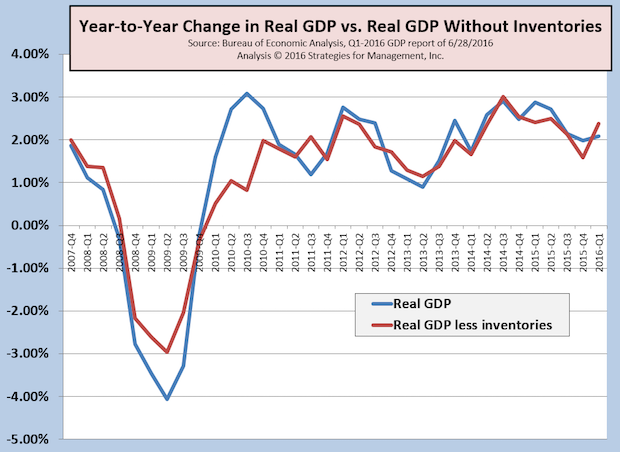 US Q1-2016 GDP Revised to +1.1%
Published: June 30, 2016
US real GDP for Q1-2016 had its third and final revision in this reporting cycle, and was +1.1% on an annualized basis compared to Q4-2015. Q1 had been reported as +0.5% in its advance report, +0.8% in the preliminary report, and now as +1.1%. Real GDP remains very low compared to the post-WW2 +3.3% rate.

Industrial Production Continues its Negative Turn
Published: June 23, 2016
The Fed's own data probably caused them to have a more dour outlook about the economy. The chart shows that US industrial production started slowing at the end of 2014 and has been in outright contraction since Fall 2015.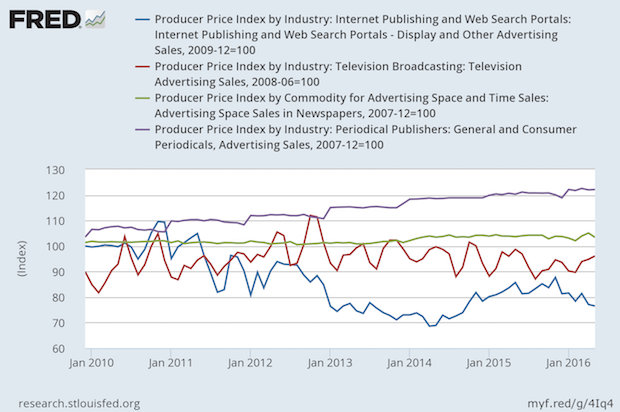 Prices for Advertising Rise for Magazines, Stable for TV and Newspapers, Down for Digital
Published: June 16, 2016
The chart shows that magazine advertising has gone up by more than 20% since 2010, but it's hard to know how much might have been bundled in those prices. Pricing reports sent to the Bureau of Labor Statistics are supposed to be in constant units, but it's hard to determine those in service environments, and it's hard to quantify a wink or a nod in an advertising agreement.