Commentary & Analysis
Innovative Digital Print Production Strategies Drive Dramatic Growth at Quality Tape and Label
In 2008, this full-service label & packaging company saw the writing on the wall with respect to the looming impact of digital printing technologies on its business and wanted to get ahead of the curve with digital adoption.
By Cary Sherburne
Published: May 3, 2016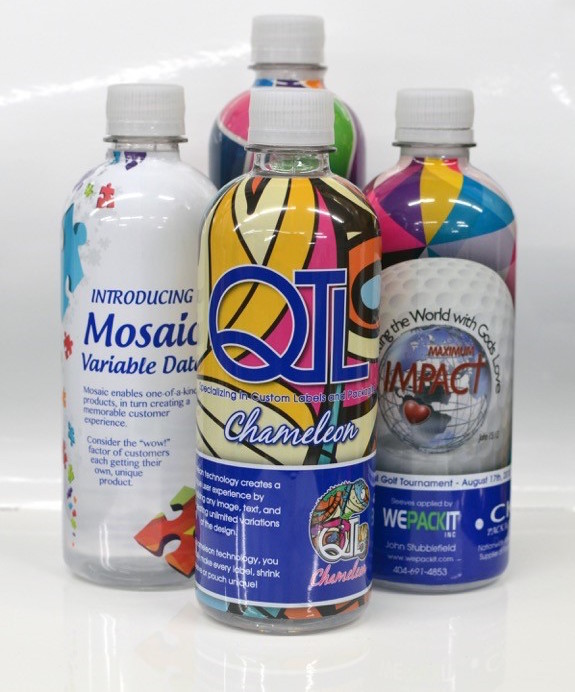 Quality Tape and Label (QTL) was founded in 1979 by Cecil & Myrl Daniels. Their son, Rick, joined a few years later and is still CEO. The company specializes in custom printed labels but offers a vast array of services and products to meet its customers' labeling and packaging needs. QTL is still owned and operated by the Daniels family today, with third-generation family member Rob Daniels acting as President. The company generates about $8 million in annual revenues with 30 employees.
"We got into digital printing with an HP Indigo WS2000 in 2008," Daniels explains. "At the time, we had zero digital business and were generating $1 million in annual revenues. We bought the press with a belief, based on our research, that this was the way the business was going. Today, 85% of our business is digital, with the remaining 15% being flexography." Over time, QTL has continued to upgrade its digital production fleet, and currently has two HP Indigo WS6800s in place with two Delta Modtech Spectrum converting systems.
For many printing companies, digital printing equals short run. Not so for QTL. "We have run as much as 900,000 feet digitally in a single job," Daniels states. "And between our two HP Indigo WS6800s, we are generating more than 40 million impressions annually."
QTL produces high quality pressure sensitive labels, tags, shrink sleeves, flexible packaging and folding cartons for its broad customer base. "Our customers are very quality sensitive," Daniels says. "We are very pleased with the increased quality and consistency we get with our WS6800s, as well as an improved ability to match spot colors, due to the in-line spectrophotometer, an upgrade from the in-line densitometer previous models included." Daniels has also found that he can make extensive use of HP Indigo's 3-color Enhanced Productivity Mode (EPM) for a large percentage of his work without any sacrifice in quality. "In fact," he adds, "we do 80% of one customer's work using EPM, and that is saving us both time and money. They order twice a week, and it is always a 24-hour rush. Our presses run 30% faster in EPM mode and that enables us to meet this customer's demanding time requirements."
Another exciting new venture QTL is exploring is the use of HP SmartStream Mosaic to deliver truly unique customer solutions. A feature of HP SmartStream Designer, Mosaic enables the automatic creation of millions of unique designs based on core patterns. "I first saw this application and the way it was being used for the Diet Coke Extraordinary campaign that was launched in Israel," Daniels enthuses. "I immediately saw the value and was anxious to start selling this capability."
QTL experimented with HP SmartStream Mosaic and tested a variety of products. "We ended up creating shrink sleeves for water bottles as an example," Daniels says, "and everyone who saw them wanted one. We have seen a great deal of demand from golf events, corporate trade shows and more. The demand has been so high, in fact, that we developed and tested a number of different templates that we know will work and trademarked our capability under the name Chameleon™. Customers can choose from up to 10 different patterns for their projects, and within each pattern there are unlimited variations."
One customer, a co-packer, took Mosaic-based pouches to a trade show to run on their filling machine. Each pouch had a different pattern and featured the company's logo and booth number. "It was a big hit," Daniels says. QTL is also adding HP SmartStream Composer to the mix in order to do even more with Mosaic. "We see this as a truly unique differentiator that can be used for so many things," Daniels comments. "We print our business cards with Mosaic, and we have also developed a more expensive, but very dramatic, rainbow holographic template where the holographic image changes every time. People are willing to pay extra to get this type of differentiation on various types of packaging and other materials."
QTL is also exploring the craft beer brewing market, a burgeoning industry in the Atlanta area. "Closing some of those deals will result in a nice increase in volume," Daniels says. Today, Mosaic represents about 5% of the company's volume. "We hope to see that double over the relatively short term," he says."
Daniels concludes, "HP has been a great partner for us. Every time we come up with some new wacky idea we want to try, they are right there with us, making sure we understand all of the ramifications and opportunities. That's the nice thing: When you buy the press, you are not just left on your own. They are very proactive, a true partner."